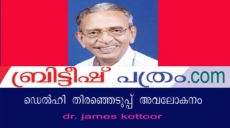 3>
cmPyw apgnh³ Däp t\m¡qó XncsªSq¸mWv Uðlnbnð ASq¯ BgvN \S¡m³ t]mIpóXv. {]ikvX Fgp¯pImc\qw {_n«ojv ]{Xw teJI\qamb tUm sPbnwkv tIm«qÀ AhtemI\w sN¿póq. Is BJP's Delhi election being high jacked by Anna Hazare and his once right and left hand captains – Kiran Bedi and Kejriwal – who fought India against corruption (IAC)? Are they IAC in a new avthar trying to rise up like a Phoenix from the ashes? In all this where is BJP? Is BJP fighting a proxy war in Delhi? Or is it too short of charismatic leaders now? The fact is many of the old timers who put in years of hard work for the party reportedly are up in arms against Bedi imported from outside, nay from enemy camp (Bedi was an outspoken critic of corruption in BJP) for CM's post. They would accept her only "grudgingly" if imposed by High command, one of the critics was heard saying on TV interview. Other discontented elements are going berserk making it look like a revolt in the Delhi camp. It is not good at all for Modiji, looked up to by the whole world as an exceptional man of vision, conviction and action, rarely seen in Indian politics. Everybody was looking forward to the battle for India's capital to descend like a spectacular fireworks-explosion in all rainbow colours for the excitement and entertainment of the entire nation, because of the much advertised Modi wave. That does not seem to be happening. Birds of Same Feather: Kejri-Bedi Kejri and Bedi basically are birds of the same feather. That is why they joined hands with Anna and worked with him long, trying to cleanse India of corruption without entering politics as they both were in agreement that politics is "dirty business". But you can't clean dirt without getting oneself dirty in the process. Such thinking prompted Arvind to float AAP while Bedi and Anna stayed firm in their conviction to stay clear of all party politics. Now Bedi also got converted to the ways of Arvind. The question is if it was a self propelled move or one attracted by the bait of a CM's post offered on a platter by some one. To a question by Headlines Today Anchor, what made her change her long held conviction, she had refused to give a straight answer. Then he asked who invited her to jump into Politics. To this she said that some one did. On further question to name that person she said it was a "very dependable" person but refused to name him. Does it mean that either Modiji or Amit Shah offered her the CM's post to entice her to join BJP? If her answer is "Yes", one may blame her for being opportunist. If it was a self-propelled conversion, unlike "Khar Wapsi," then she is quite justified. To change one's mind for good reasons, is the mark of a wise person (Mutare consilium est sapientis) as a Latin saying goes. Both of them besides were mutual admirers. While Bedi may be bit overbearing and showy, Kejri seems more quite-going and humble. Otherwise he would not have told Bedi she was worthy of CM's post. That makes a face to face open debate between them a bit awkward. . Yet she had first agreed to a presidential style debate with Arvind, but when AAP challenged her, she changed her mind, betraying cowardice than courage in spite of media people presenting them as Iron Lady and Iron Man. Public Debate,a Must In any case a presidential type public debate, as I suggested in my earlier article is quite in order for more than one reason. First of all this time, BJP's was a presidential style campaign unleashed from the very start and carried forward with full vigour by Modiji himself. Thus his towering success came to be attributed to that style of publicity and campaign. On the national level it was all led by Modi himself and he did it to perfection addressing any number of meetings from dawn to dusk. So on state level, logically it had to be led by the one who gets elected or nominated as the CM candidate. In the present instance it is Kiran Bedi herself in Delhi. That it did not happen in Maharashtra, Jarkand, Hariyana,JK etc was a diversion from the set pattern, either because Modi wave was convincingly strong or certain states lacked credible leaders craving for a CM.post. In Delhi instead there were many hoping to become one. Hence heart burns for too many and infighting in the party, still going on in subdued manner even after rebukes from Amit Shah to fall in line. This discontent is shared also by Delhi voters because Bedi was booed by a section of the crowd on her road shows. But the BJP top brass has all resources, men and money to put up a thousand time more colourful campaign than AAP is capable of. Affidavits Speak Volumes Why? Because as per affidavits filed with nomination papers, Bedi has assets worth 11.65 crores while Ajay Maken, Congress tops with 12.43 crores(some reports say 16 crores) and Kejri has just 2.09 crores which is less than the Rs 2.1.4 lakhs he filed in 2013-14..After every stint in parliament those who enter politics as a profession usually multiply their assets. This has not happened in the case of Kejriwal.His assets has gone down from what he declared last year. So he has not made any money through his political profession. I am not saying revelation of assets by candidates is picture perfect. Even Kiran Bedi was accused of inflating her travel bills and getting nearly double the amount of what she actually had to pay, when she was with Anna Hazare fighting India against corruption. The allegation was about travel bills for which she used to get concessions as a Magsaysay awarded, but she instead got the full amount from those who used to invite her for various functions to distant places.This of course, is pittance compared to the big loot professional politicians usually make. Caesar's wife must be above reproach. Only in that sense she was blamed at that time. The principle is those who are faithful and trust worthy in small things only can be trusted with great things without any watch and ward. Such people are a very rare species in our corrupt and corrupting Indian politics. Kejri Flouting Election Rules? This reminds me of two allegations about Kejriwal. The first is that he flouted election rules by encouraging people to accept bribe money offered by BJP and congress, but to vote for AAP. If that is wrong, the principle, "set a thief to catch a thief" is also wrong. Those who win elections one after another by throwing in any amount of money are not gong to strop it, come what may. They belong to the group that tasted blood. Only way to punish them is to take what is offered unsolicited and vote always according to one's conscience. That way the bribe giver's malpractice is made doubly costly and punished with zero benefit to himself/herself. What is wrong is to demand bribe money and vote only for the one who gives it. A second one is the public rebuke to Kejri and unsolicited ("Master stroke") praise to Kiran Bedi, by Shanti Bhushan, the reputed lawyer and founder member of AAP. Very good at first sight for Bedi, but read it along with what Delhi's Legal fraternity had to say: "The legal fraternity wants to place on record that the decision to make her (Ms. Bedi) the Chief Ministerial candidate on the basis of her administrative skill is contrary to the records." Reports say she never could complete full term in any office posted. Quoting Mr. Khosla, the Hindu of Jan.22nd reports "Ms. Bedi lacks administrative skill..... is known for creating circumstances to come in news. Thus the legal fraternity in no circumstances shall ever accept her as the Chief Minister of Delhi." As for Kejriwal he has great admiration for Bhushan, both as mentor and father figure. A person of that stature, in my view, has the freedom, and also the duty of calling his wards, Kejri and Bedi, privately and correcting them mildly or wildly, before going public with humiliating statements. For consolation Bhushan also said: "The AAP offered her the chief minister's position a year ago, it has been said. This means that Arvind himself thought that she was a good candidate. But she turned it down. Perhaps, she always was pro-BJP." Bedi Immature CM for Delhi? With all respect to Shanti Bhushan, I would not do what he did. I am inclined to agree with Prasanth Bhushan, his son. Let readers make their own judgments. From my own experience as a news watcher and writer I find more democracy and transparency in AAP than in Congress or BJP and in that order. For example see how dissent, big or small, is quelled both in Congress (praising Modi by Janardan Dwivedi) and revolt in BJP (of CM hopefuls) against Bedi. Most disturbing in this context is the Republic day happening: self projection of Kiran Bedi at front raw as a partisan election stunt, her shameless shouting: "I am the woman of the moment" in Delhi elections and denial of invitation to three more deserving persons, to Kejri a former Delhi CM who expressed his desire to attend, to Sheila Dhkshit, a three time CM of Delhi as well as NO to Mamatha of West Bengal, to allow her float about empowering ten lakh women, her great achievement. The "most immature person to be CM of Delhi" was the unanimous vociferous comment from all, except the BJP spokes person, on Arnab Gosami's TV debate the following day. If these were not blatant misuse of the country's all inclusive Republic Day, to promote petty, dirty, shameful partisan politics by a few puny minds, what else were they? Obama did not come as a BJP invitee to canvass for Bedi. Now Obama is gone and Bedi is left no crutch to hang on. So who will help, every time she opens her mouth and puts her foot into it? For this, it looks, BJP is putting the whole battalion of its cabinet ministers to prop her up against a single handed Kejri, which now makes him literally a David against Goliath. It is for the enlightened Delhi voters to say an emphatic NO to these self-destructive undemocratic partisan political forces. Public Debate a Must One final point: both the BJP and AAP CM candidates must be judged (congress being no serious contender) for promotion or punishment only after listening to their election manifesto or concrete programme for Delhi. That can't be done by listening to mud slinging at each other whenever they get a public speaking opportunity. It can be done only in a planned presidential type debate by taking questions from the public and allowing each CM candidate to give answers in order to enlighten the voting public with solid reasons for voting for one candidate rather than another. In this debate all three CM candidates should be given equal time on a public platform to be quizzed by people and journalists. It would be advisable to arrange two such public discussions ahead of Delhi Polls on Feb.7th. In the second debate, the defects of the first debate – there are bound to many in the first attempt – could be corrected. The public spat that is going on among the three CM candidates is quite unbecoming of an enlightened democracy. Topics for such debates could be problems plaguing Delhi, like electricity, water, bribe taking, crime, women's safety, slums of the poor, affordable schools for elementary education, Jan Lokpal, Statehood for Delhi etc. This could be the best service Delhi Elections can render to the ordinary voting public who do not have the time and opportunity to study the pros and cons of various burning issues as well as the strengths and weaknesses of three CMs, to make use of their voting rights responsibly. contact at jkottoor@asianetindia.com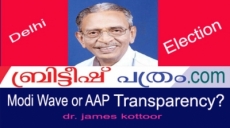 3>
Delhi Duel of Anna Fans Kejri- Bedi is on Modi Wave or AAP Transparency? Time to stop banking on Modi wave? Is it waxing or waning? No Kejri wave? Both Modi and Kejri are Charismatic personalities, one consorting with the affluent & affordable, other connecting with downtrodden and marginalized, one an expert in secret wheeling and dealing, other in transparency in money matters & dealing with marginalized, both hard working. Whom will you choose for Delhi? dr.james kottoor Is it going to be back to square one for Kejriwal in Delhi after one year? At that time all said, it was going to be an uphill task, a David versus Goliath, for him against the then formidable CM Sheila Dikshit of the Congress but the unexpected happened. He defeated Dikshit and came second with 28 seats against 31 of the BJP thanks to the poor and Rickshaw pullers he befriended. Now the same Kejriwal, humbled, diminished in stature and less popular because of a total wipe out in Delhi and in all state elections except the accidental gain of two seats in Punjab in the last Lok Saba elections, what could be his prospects for a better performance to prove poll predictors of hung assembly wrong? This time also, Delhi election was kicked off projecting the Modi face alone as the sure-win strategy, as it was in Maharashtra, Jarkand, Hariyana and JK state elections without projecting a chief ministerial candidate. The assumption still is Modi image is synonymous with victory, although the crowd at the kick off at Ram Leela ground filled only one-third of the space and so was disappointing to start with. In the first three states BJP succeeded to form a government in spite of falling short of the projected target. In Jammu and Kashmir, BJP could come only second to PDP. More disappointing is that it has not succeeded to form a government even now in JK after prolonged negotiations with various parties for more than two weeks. BJP Caught in Conflict? In Delhi, Kejriwal has already charged the BJP's Delhi unit president Satish Upadhay's company with "conflict of interest" in providing faulty metres to Delhi in 2012, which militates against projecting him as a credible leader. Caught in such a bind Modi Sarkar was in frantic search for a cleaner CM candidate to avoid causing damage to the much advertised Modi wave and to deflect any blame from Modi's fair image. It was in this context that Kiran Bedi was inducted into BJP and talks about projecting her as the CM candidate against Kejriwal was mooted. Bedi's induction seems to have triggered another former prominent AAP associate and Journalist Shazia Ilmi also to join BJP the very following day. Reportedly some five AAP stalwarts have already Joined BJP making people wonder if AAP is becoming a sinking ship. Simultaneously it was also pointed out that the new well known entrants, Bedi and Ilmi were once with Kejriwal as strong critics of Modi and BJP and therefore could be called turn-coats or opportunists. "Hypocrisy, thy name is BJP", Ilmi had tweeted earlier and Bedi: "One day, Namo (Narendra Modi) will have to respond with clarity about riot massacre," in Gujarat. Besides she was a strong critic of Kejriwal for floating AAP as she was totally against anyone, herself or Kejriwal. entering politics instead of staying with Anna Hazare to fight corruption.In addition Anna Hazare is reportedly very hurt by Bedi's joining BJP without consulting him. When Kejriwal left it was done amicably after due discussion even when both Hazare and Bedi stoutly opposed the plan of floating a political party. His was a cordial parting of ways for the sake of conviction and he kept good relations with Anna, often asking for his advise and blessings on his new venture. That has not happened in the case of Bedi when she joined BJP. To make up with her mentor Anna, Bedi reportedly called up Hazare several times, but he refused to take up the phone always. Simultaneously old timers in Delhi have been hurt to the quick and were up in rebellion on TV against rubbishing their long years of hard work in the party and projecting Bedi, an outsider just brought in as CM face, but already behaving like an approved CM even before confirmation. They would accept her only "grudgingly", they said on TV, even if the high command were to approve her nomination. No Men of Metal in Delhi BJP? So critics allege these defectors brought in are just fair weather friends and will stay only as long as the going is good for them. For BJP it is awkward to admit publically that it lacks men of metal in the capital for a credible CM post. This made the BJP parivar terribly embarrassed and very jittery. All such uncertainties finally came to an end at 11 pm on Jan.19th when Amith Sha formally announced Kiran Bedi as the Chief ministerial Candidate in Delhi and AAP reacted calling her a "scapegoat".So the duel is between two Anna Hazare devotees! This is the background against which the much delayed Delhi election is taking place. But who is to be faulted for delaying this election for so long? The "anarchist Kejriwal" who quit on the 49th day, allegedly "leaping for the moon of India's PM", not realizing that a bird in hand is worth two in the bush, can be blamed, but only partially. Even otherwise Kejriwal could have done only mighty little in Delhi with the support of a most undependable Congress, always throwing in a spanner in the works or going back on given promise and worst of all without a "Jan Lokpal" duly put in place. Kejri sacrificed his CM's chair for the sake of "Jan Lokpal", now Bedi seems to be sacrificing Jan Lokpal for winning Delhi CM's post. And remember BJP never speaks of corruption or Jan Lokpal, essential to arrest corruption. All know where corruption is rampant, where crony capitalism is flourishing and in which all parties transparency in huge election fund collection and spending is zero. Fanciful and eye-popping promises are easy to make to intoxicate a gullible public. For that you need only the gift of the gab like that of a Rockstar which is Modi's forte. That alone won't produce results. What happened, for example, to the promise of bringing black money in hundred days and ushering in of Ache Din with price reduction of all commodity goods even after eight months in office? Performance alone is the touch stone, not promises galore. Money Wapsi is ending up in Khar Wapsi and "make in India" has now ending in "Make in Belli" (four or five children) advocated from house tops by the loony fringe elements in BJP. Kajri's Big Mistake Hind sight tells us, Kajri's greatest mistake was to go in for an alliance with Congress that too egged on by BJP and his own fans. Instead he should have insisted on a re-election when even BJP the party with the greatest number refused to form the government, rather than clamouring for it after Governor's rule was imposed. Ever since all knew for certain how the BJP was trying to cook up a majority through horse trading and that for one whole year. Only when they found, none of their tricks could work, they succumbed to the inevitable, to face the present unsure elections. Both the irony and joke about the present election is that BJP band wagon is led by borrowed leaders or opportunists(Bedi & Ilmi) and borrowed ideas(Broom to clean up) from enemy camp the AAP, while BJP revels in negative personal attacks, not in positive constructive programmes to remedy problems plaguing Delhi. The symbol of the broom, now used widely by BJP to clean India (Swachh Bharat), was first brought to limelight and popularised by AAP to rid India of political corruption. It is not an invention of BJP. Voters in Delhi should be well advised to choose the party with men, ideas and commitment to make their burden light.As for Kejriwal, all is lost, if Delhi is lost. Was it for nothing that he won a Magsaysay Award in 2006? Sure enough, Kejri has his share of dictatorial streaks and undemocratic ways. But all that should fade into insignificance compared to the one-man show of a Rock-star-Modi carried around on a podium head and shoulders above the reach of ordinary mortals, both at home and abroad by a worshipful Amen-shouting unthinking crowd, not a think-tank-community, both in government and outside. A crowd has many heads, not one mind, deliberated or deliberating. Modi on the other hand is the expected and sought after of nations. He has proved it in India and in all the countries he visited, to be a man of vision and quick action unlike any other PM India has seen. He has also shown his superb ability to connect with the masses unlike the mum Manmohan-Sonia dispensation. What is exceptional, he has proved himself to be a workaholic unparalleled and unseen among Indian politicians. He knows how to defend himself against all his enemies but strangely impotent before his home grown professed friends and well wishers. He should therefore pray constantly to Saraswathi: "Protect me from my sworn friends; I shall take care of my enemies." This is what his recent pronouncements on India's poor and subsidies reveal. His first concern, he asserted was India's poor and cutting all leakages in subsidy programmes, not subsidies themselves. Leave it to Third Eye? But what is democracy without an opposition, strong or weak and getting things done through ordinances and not through a functioning parliament? So at least for the sake of curbing a brute majority government tempted to run riot rough shod, and to watch it from close quarters its wheeling and dealing an AAP government is not only advisable but necessary in Delhi. Of course practical inward looking Delhi residents can't be blamed if they think that sleeping with an all powerful BJP government at the capital would be the best bet for them to clamour and capture at one stroke all what they need and more like a pampered child. A note from the AAP says: "For the first time in India's history, a political party is fighting for clean governance, transparent funding and full accountability to the citizens. Aam Aadmi Party is the only party that believes in crowdsourcing its donation, comes under RTI, and does not have any corrupt, criminal candidates. With this strong foundation, AAP will build a government in Delhi which is efficient, progressive and accountable." If true it deserves to be voted in. But then there is also the "Third Eye" looking at things and watching through the eyes of the "Daridra Narayans", the honest, hardworking, long suffering poor who really make or break elections in India, that vote bank which put Modi on a pedestal, driven to desperation by a corrupt to the core UPA and tempted beyond measure by the sweet promises of an "Acha Din" (Good Days) assured within hundred days, though no sign of its possible appearance anywhere on the horizon even after eight months in office. In comparison, people in Delhi know that the 49 days of Kejriwal was far better in delivering his promises on current, water and reducing bribe taking in the capital etc. Besides a public grievance cell working round the clock with free telephone numbers to register complaints, had also instilled fear among erring public servants. It may be their votes, that are going to tip the scale in favour of Aam Admni, in spite of recent predictions that it is going to be a hung assembly once again. May be a presidential style public TV debate between Kejri and Bedi, before the whole nation just a week before voting, as suggested by one of the TV anchors could be the last ditch effort to help Delhi voters see more clearly and decide on the best bet for them.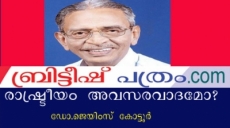 3>
Politics: Common Good or Private Gain? PM Modiji pole-vaulted to great heights with his interaction with SARC nations, forays to Bhutan and BRICS.His performance at home is a mixed bag of bouquets and brickbats, more of agonies than ecstasies! dr.james kottoor Politics has become a dirty world. Utter the word and you drive people crazy to take a stand for or against, more to divide than to unite them for a common cause. Yet politics is and ought to be all about common good, common weal, maximum amount of good for the maximum number of people in a democracy. In that sense politics should be the one field which should attract all well-meaning people with idealism, vision, conviction and willingness to strive for the common good and serve especially the less fortunate. But the fact is that the vast majority in the country, especially the electorate, think of politics, due to their experience in the last decades, as a resort of cheats, looters, criminals and cutthroats, a necessary evil to be tolerated than promoted. The lion's share of blame for this thinking should be borne by parties that ruled the country long, especially the congress. The axiom: corruption of the best becomes the worst, is perhaps best exemplified in Politics. Has the Modi Sarkar with an unprecedented majority of 282 in a 543 strong parliament modified matters for the better? It has at least for the 31% who voted for Modi, while the 69%, majority of whom of course were Hindus, which did not, watch and wait, at best to give it issue based support, at worst to grin and bear bad times ahead to suffocating limit. What was it that prompted the 31% of youth, middle class and the easily gullible unthinking illiterate masses to vote with a vengeance for Modi? On the one hand It was the glittering, alluring, enticing publicity blitz promising the moon of instant development (God alone knows what was meant, nothing was explained.) and the dawn of good times to come, convincingly unleashed in Nazi . Goebbelian style. On the other, it was the desperate compulsion culminating literally in a widespread hatred in people's mind to shake off an unbearable, unending corruption-filled misrule of a Congress led government and equally corrupt opposition parties. People had no time to think and so they thought any change would be far better than the hell they were in. That reduced the congress to just 44 seats. Weather the grand old party got that message is still very doubtful. If not just forget the party for good. Proof of the pudding is in the eating. So what about the Modi Sarkar's performance of promises during the past two months in office? All eyes were eagerly focused first on the railway and national budgets to see Modi's magic Maidus touch unfolding his promise of "sabka saath sabka vikas (With all, development for all)". The discovery was the common folk got the shock of their life with the announcement of two budgets. Reeling in the frying pan of spiralling prices they were simply thrown literally off into the fire of unprecedented hike in the cost of train travel and all essential commodities. People expected to revel in ecstasy but were forced to regret in unbearable agony. Who needs bullet trains when people are crying for enough ordinary trains on busy routes and enough space, at least standing accommodation, in available trains at affordable cost? Who could ever imagine, by sabka saath,sabka vikas, what Modi meant was he would be all out to sup with the rich, the well to do and the marketing forces to foster and pamper them. not with the have-nots? "Development" unexplained and marketed as treasure chest to be uncovered only on receipt was designed to deceive and it worked. Whole Man & All Men When explained, it should have meant Development of the Whole Man and All Men. Whole man includes a whole lot of things: his material needs(food, shelter and clothing); physical needs(health and affordable medical care); intellectual (basic affordable educational facilities); spiritual (freedom to practice one's religion like every body else); social (freedom to marry and form communities of one's choice); cultural (to live and let live befitting one's legitimate taste and choice in music, fine arts and pastime) and undertake anything else a normal person can think of. Development of all men is and should be a clear call to be all inclusive and exclude none. Only it should start with the last, least, lost, marginalized, neglected and therefore with those most in need of basics to survive on all fronts, not with the affluent top brass. Those who are well-fed and are with full stomachs should wait for the empty stomachs to have their turn for a square meal. This is what development in its authentic totality should have meant, explained and understood. It was neither explained nor understood by those concerned. During the past two months following the victory, ever so many things happened both in the country and outside. Outside the country, what stand out are actions taken in foreign relations: the handling of SARC nations, Visit to Bhutan and journey to BRICS in Brazil, in each case marching from success to greater success. Inviting the eight SARC nations, especially Pakistan and Sri Lanka two problem neighbours, was a diplomatic master stroke to build bonhomie with close neighbours. It was the best good-will gesture which sweetly forced all of them to comply with a smile of good will in return on becoming PM of the world's largest democracy. The highlight of Visit to Bhutan, a small land-locked country of Buddhists and Hindus, also the only country to have officially adopted gross national happiness instead of the gross domestic product as its main development indicator, was the inauguration of India-assisted building of the Supreme Court of Bhutan and laying the foundation stone of the 600MW Kholongchu Hydro-electric project, a joint venture between the two countries to augment happiness in both countries. While it was a gesture of India's readiness to help develop a neighbour in need, it was also a calculated strategic stroke to have a strong foothold in a country bordering China and India. Historic Start of NDB Visit to Brazil on July 16 instead should stand out in history as a red letter day for starting the $100 billion New Development Bank (NDB), an equivalent or an alternative to the existing World Bank and IMF, by the five BRICS members – India, Brazil, Russia, China and South Africa – representing 40 per cent of the world's population with a collective GDP of $24 trillion. Of course it will become operational only by 2015-16. World Bank and IMF were "offshoots of the 1944 Bretton Woods Conference where 44 allies, including the United States, Britain and France met to rebuild the international economic system while the Second World War was still raging. Over the years the US and Europe ruled these institutions" writes Deccan Chronicle 18/7/14 US the richest county with a GDP of over $16 trillion controls them to its advantage today. What is relevant here is, India will be the chairman of this NDB for the next six years. It thus gives a signal to other groupings of powerful nations that India is up and ready to deal in the global arena on an equal footing and not as a second fiddle in today's unipolar world. If it works out well, NDB will act as a much needed counterweight to economic domination of rich nations. All are agreed to contribute an equal share to ensure an envisioned equality among members. "If equal vote means equal veto power, like in the UN Security Council, the institution may be doomed," since only China and Russia have enough excess reserves to fund the NDB, writes Russell Green in the Hindu. We may still take an optimistic view, for the moment. Vasudhaiva Kudumbakam? But what about Modi Sarkar's performance on the domestic front in the last two months? After all didn't he say at the BRICS summit: "I come from a land where the idea of the 'whole world being one family' is rooted in our ethos — Vasudhaiva Kutumbakam."? How is this vision translated into action especially here in India in the area of all-inclusiveness? It looks; the feedback received so far has been a mixed bag, more of agony than ecstasy, more of worry than cheer, more of the advent of bad days than of good ones promised. Both ardent supporters and rabid critics, readily gave a two=week honeymoon period to the Modi Sarkar. For one thing Modi's too profound Hindutva leaning (recall his: I am a Hindu Nationalist) was all too evident from the very start, from the much publicized and politicized religious ceremony in Varnasi paving the way to his crowning as PM. No one would ever object to a person going to a Temple, Mosque, Church or Gurudwara to seek God's blessing before taking up the momentous office of the PM of the world's largest democracy. Nay everyone would have vied with one another to clap in approval of such a humble prayerful gesture had the nationally televised, politicised affaire included not just Hindu Pujaries but also religious leaders from all other major religions of India to make shine his parroted vision of "Vasudeva Kudumbakam". If that was not possible, it should have been done as a private function not to make it irksome to believers of other religions or non believers kept out as observers and not included as participants. Whether one likes it or not Modi has been and is still seen by many as an anti Muslim, pro-Hindu RSS man at heart and a divisive person on socio-economic issues as well supporting crony capitalism ever since the Gujarat massacre presided over by him. It was precisely to rectify this negative divisive image that he projected development of all Indians as his election campaign plank and won with brute majority in parliament. But extreme, senseless Hindu communal fringe elements of his admirers see his victory as a license to go public with loose talk of their divisive communal agenda of building a Ram Temple, enforcing uniform civil code, moral policing of night clubs, deciding how and what women should wear etc. A recent example was the shouting from the housetop of Vishwa Hindu Parishad's chief patron, Ashok Singhal that BJP has won without the support of Muslims which is a signal to the minority community to respect Hindu sentiment and to see Narendra Modi is as an 'ideal swayamsevak' who will deliver on the Hindutva agenda etc. Think also of BJP MLA K Lakshman calling tennis star Sania Mirza, daughter-in-law of Pakistan and not a fit Indian ambassador of Telangana, or of the Siva Sena MP force eating a Muslim canteen Manager in Bombay. When such gratuitous comments and criminal misconduct go unchallenged by Modi or passed over in silence, the very silence itself is interpreted as approval by Modi Sarkar especially by his rabid critics. While the whole world condemns such things BJP stalwarts stubbornly refuse to do so adding insult to injury. The best they do is to distance themselves from such incidents of criminal, communal poisoning which is tarnishing the Modi Sarkar beyond measure.. For instance think of Modi's silence on the cold blooded murder of the innocent Muslim youth of Pune, hotly and furiously discussed in the press. But Modi kept his mouth shut, Such happenings are provoking too many adverse comments Budgets and After Some other too tall election promises were: bringing down spiralling prices, zero tolerance of atrocities against women and corruption, more governess and less government, democratic decision making and execution instead of diktats of just one family or person. So when twin budgets were announced, people rightly expected a string of comforting caresses. Instead what people got was the shock of their life with skyrocketing train fare hike unprecedented in Indian history and increase in prices of petrol, diesel and cooking gas propelling prices of all basic commodities to shoot further. The cry from the crowd was: who wants bullet trains when people are crying for enough ordinary ones on busy routes at least and enough standing space in available rickety trains we have? As for atrocities against women, any number of rape and brutal murder, too many to list here are happening in UP, Bengal, Bombay and Karnataka. They are exposed and furiously debated in the media but Modi Sarkar pretend not to see or hear them. No action is taken even against a minister accused of rape by the victim herself. On the governess front the whole government machinery seems to be waiting with bated breath to take orders from the all powerful PM who used to be blamed for talking too much during his one man campaign trail. Now the complaint is he has gone mute, keeps journalists at a distance, refuses to take questions from them or takes only loyal ones on his foreign trips. It is now alleged that Governors are sacked or appointed according to the will and pleasure of Modi, just as it used to be done during UPA government. Thus Amit Sha came to be appointed as party president, bypassing objections from the RSS. Even in the appointment of Chief Justice . recommendations of the collegium are by passed In addition the take over of very important TV Channels like Media 18 by Ambani his loyalist is seen as tightening grips on free speech. Permitting FDI up to 49% in key financial and industrial sectors, even in defence is seen as a threat to financial independence and national security. In the process many corrupt practices of the UPA are brought back trough back door or introduced with endearing names, all of which are creating a lot of disaffection even among Modi fans and BJP supporters. People Friendly Offers to Come? Since the Government is ceased of these developments and can least afford to slide back in popular appreciation, especially since five state elections are to be won soon, Modi Sarkar is said to be busy unleashing quite a number of people friendly projects before it completes its 100th day in office on Sept 3rd juts to woo back those getting alienated from the party. .Manorama daily of July 23rd lists 17 of them.. Some among them are to announce plans to make arrangements to start metros to travel cheap and fast in cities, to provide facilities to reach anywhere in India in 24 hours, to reduce phone rates further to help poorer sections, to replace contract jobs with permanent ones to reduce exploitation of unorganized labour force, to improve the quality of services starting with rural hospitals, setting up monitoring cells to make public corruption, to reduce it at all levels etc. Yes the critics of Modi Sarkar should allow him complete 100 days before rushing to give him a certificate of poor or bad performance. This writer hopes and prays that he gets an A+ certificate on his 100th day in office. Writer can be contacted at jkottoor@asianetindia.com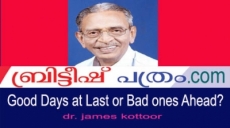 3>
Good Days at Last or Bad ones Ahead? Well begun is half done, is best applicable to Modi Sarkar. Bonhomie established with neighbouring countries was matchless master stroke in foreign diplomacy. But what about actions on domestic front tackling rape, handling Pune murder most foul, surrounding oneself with yes-men as governors or top men in government? dr. james kottoor Good days at last! It is good to live in hope, but not good to die in despair! Optimism, YES, pessimism NO, so realism alone must guide us, because blessed are those who do not expect too much for they shall not be disappointed. Proof of the pudding is in the eating. One must walk the talk.. Listen one must to all the talk, but stop short, we must, of judging until talks produce deeds. You shall know them, especially politicians, only from their deeds. Democracy is a talking shop, a market place for clash of ideas for the survival of the fittest or the fanciful. To succeed in this market one should have the gift of the gab. Modiji had it, has it and cultivates it to the maximum. I join the rest of the world in applauding him. Manmohanji, Soniaji and Rahul-kid don't seem to have even a trace of it and so are proving misfits in Democracy. Accept my heartfelt condolences for being crushed to smithereens. Beyond recovery? Take comfort in the thought of a Phoenix rising from the ashes! Everything has been going well with Modiji ever since he started out as a one-man battalion, as an undeclared presidential candidate in a parliamentary democracy and won the coveted PM's throne with no opposition for his forward march. What was most stunning and unexpected, he unleashed a diplomatic hat trick and got himself endeared to all SARC nations who responded with their smiling presence to celebrate his crowning. At one shot he painted himself as a man of global vision, out reach, inclusiveness and international cooperation and also erased to some extent the image created on the domestic front during his whirlwind election tours as a divisive, polarizing and exclusive builder of a Hindu Rastra,. So what is he actually now? Too early to judge. It is said, office makes the man fit the chair when man fit for the chair is not found waiting. I give the benefit of the doubt to Modiji and say he changed or is changing himself to suit the demands of his new office as PM, until of course, the opposite is proved by facts. Darling of Electorate The electorate voted en masse for Modiji, not for BJP the party, because all parties, national or regional, except AAP the new entrant, were equally good or bad in popular perception. They were literally sick and tired of all of them. Then what made Modiji different? The answer is, the million dollar publicity blitz unleashed. It presented what people were yearning after and dying to see:: a man of vision, conviction, decision, direction and quick action, a man of development for all Indians, a man of hard work – a workaholic if you wish -- demanding similar output from everyone in his team, a man who abhors red tape and delay in decision making and executing, a dictator in that sense, who runs roughshod over every hurdle to gain speed to reach the goal -- all of which were longed for but totally absent in previous governments. I myself had dreamt often, that only a benevolent dictator could make India jerk out of its snail space to make progress in health, wealth and happiness for all, especially the downtrodden. People voted for these cherished dreams of theirs presented with intoxicating ingredients. Didn't people vote en masse once upon a time for a "workers Paradise" in Russia and in the fast changing China? If Communist countries once spoke of "workers' paradise", capitalist countries like US still speak of "pursuit of happiness" as their goal. Goal is same, only ways are different. But the globalized world today is slowly waking up to the harsh fact that "Workers' Paradise" or "Pursuit of Happiness" is just a pipe dream without work opportunities, will to work, or work discipline. Equally "All work and no Play" especially for an enslaved working class in an exploitative cut throat capitalist system can turn this world into a veritable hell only. That is why a Pope Francis literally wages a relentless war against the "Trickle Down" capitalist doctrine of a US president Renold Regan or of UK's Margret Thacher. Francis therefore is ruthless in admonishing the Big Business, cartels, money bags and giants in the financial market bent on profit only: "Thou shall not kill". A Wal-Mart with 100% FDI in retail in India for instance is said to kill all small local business by denying equal opportunities to them or eliminating the poor from the market to fend for a daily living family wage or subsistence wage among the unorganized labour force. What is needed instead is a "trickle up" action plan and life style of high thinking and simple living on the part of the well-to-do, high and mighty ruling class, which the Pope tries to instil in all by his own humble lived example. Can such compelling example, whether in religion or politics (think of AAP's Lal batti), acquire the force of command or contagion to trickle up? While the question is debatable and debated, through his Spartan life style, his love and care for the poor and marginalized, Francis sets a contagious example of how to put into practice the high principle of Gandiji, "there is enough for everyone's need, not for everybody's greed." Slowly but surely some of his admirers – especially bishops in US and Europe -- are beginning, or at least forced to begin to follow his lead to live a Spartan life. Bad Days must go first For good days to dawn, the new government must work first for the sunset of bad days in the lives of our countrymen who go through the worst human living conditions due to abject poverty, illiteracy, division, discrimination, exploitation, intimidation and elimination from the job market. Latest international headlines are about atrocious rape crimes against women in India in spite of Modi Governments promise of zero tolerance of such happenings. Nay a union minister of state, Nihalchand Meghwal, accused of rape by the victim is defended to continue in office... Before that came the cold blooded murder of a totally innocent Muslim youth in Pune for his identity and the ominous silence from BJP circles, especially from Modiji who is usually prolific with his communication through tweets. This event loomed large in popular memory of the tragic burning to death of Australian Missionary Steins and sons in his car and the most exemplary and instant touching reaction of Atalji, the then PM: "I hang my head in shame", expressing his concern for and solidarity with the bereaved before the country and world . He was equally forceful and out spoken when the Gujarat massacre took place as well and spoke of the need to uphold "Raj Dharma" on the part of the rulers of the State. That connects us with the Great Man, small in stature, Lal Bahadoor Sastri who set a high standard of statesmanship, not political shadow fighting, when he resigned to take moral responsibility for a railway accident under his watch as Minister. In contrast the ominous silence of a PM known for his communication skills is leaving honest observers high and dry and totally ill-at-ease not knowing what to say and how to be polite and honest at once. Added to all these the multitude of problems staring in the face of Modi Sarkar are: 1. the international diplomatic challenge of rescuing Indians – prisoners or nurses -- caught in the cross fire in Iraq; 2. the row on the domestic front over replacing UPA governors with BJP ones through verbal communications and not trough transparent and straight forward ways; 3. pushing to the forefront the touchy issue of giving prominence to Hindi also termed "Hindi imperialism", detested by Tamilnadu and frowned upon by other states; and last but not least, 4. the proposal of a steepest ever back-breaking train faire hike (14.2% in passenger fares and 6.5% in freight tariffs) to become effective from June 25th, some thing which the BJP itself fought tooth and nail, when the UPA attempted a modest hike. Testing Time just Begun The popular and powerful sections in the country, especially the corporate world, the middle class and the youth are waiting with bated breath to see the man of action turning everything into gold with his magic Midas touch even when top TV channels and Print Media – builders or distorters of public opinion – are taken over by Ambanies, when even college students are booked for free speech critical of the top executive in social media, when NGOs like Green Peace is acted against for alleged antinational and anti-developmental activities, when even defence sector concerned with national security is being considered for the inflow of FDI. The nagging questions are: what about the unpopular and powerless in the country? Where is space for the voice of the voiceless? Is democracy exchanged for money-cracy? Therefore there is both hope, anxiety and despair among the thinking sections about how long they should wait to pass judgments on what the new government is doing. They can surely wait until the new budget is announced and concrete steps are taken to implement them. The honeymoon time of the new Government is petering out. It is now testing time to evaluate the credibility of the new dispensation as actions are rolled out one after another. One can only hope and pray that the actions of Modij's avatar as PM in Delhi may turn out to be as attractive, appealing, acceptable. soothing and entertaining to the entire world as his evolving, ever changing but ever pleasing sartorial styles which make him shine and peak in rainbow colours like our enchanting national bird we all are proud of. Let those good days dawn soon.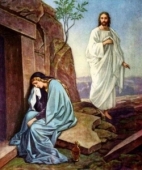 3>
Leadership is Serving, not Ruling! Leadership is for serving, for foot-washing, for doing menial duties, not for overloading, making others fawn, fumble and fall at our feet with folded hands, for reducing people feel too small like slaves and unequal by any stretch of imagination, which Jesus never did. Nor should his followers dream of doing it! Joseph Mattam, S J Surely it is high time, and surely it would be to everyone's advantage to 'shake off the dust of the Empire that has gathered since Constantine's day on the throne of St. Peter'" (Congar 1964: 127). These words spoken by the great John XXIII of happy memory will continue to challenge the Church leaders as long as they do not give up the ways of the Empire. Jesus had left no ambiguity about the nature and function of the leaders of his community. On no other area was Jesus clearer than on this. He spoke of it many times, even at the Last Supper, according to John and Luke. "You know that the rulers of the Gentiles lord it over them, and their great ones are tyrants over them. It will not be so among you; but whoever wishes to be great among you must be your servant, and whoever wishes to be first among you must be your slave; just as the Son of Man came not to be served but to serve… (Mt 20. 24-28. See also Luke 22.24-27; Jn 13.1-20; Matt 23.11). Though we have done it for centuries, we may not easily evade the impact of chapter 13 of John, where Jesus, while affirming his role as Master, washes the feet of his disciples. The "foot-washing" is to be the norm for the disciples of Jesus, especially for the leaders. Jesus' understanding of leadership was a consequence of the new outlook that he brought into the world: a new way of looking at and relating to people. His table fellowship was a way of telling us not to look at people on the basis of their possession, position, action, group, gender or appearance. He saw everyone from God's point of view and therefore saw everyone as brothers and sisters, not as high and low, pure and impure. He envisaged a community of equals as brothers and sisters. Leaders became Lords in 4th century Here the leaders have failed Jesus totally. For, from around the 4th century the leaders took on the ways of the world and those who were to be servants of the community began to be called and lived as Lords, Eminences, Excellencies, Holiness, etc. It is only too shameful to think of the position, the titles, the dress, the way of life of the leaders of the Disciples of Christ, the foot-washing God. With the conversion of Constantine, and other emperors, the practices of the feudal kingdoms and of the empire passed into the Church. One cannot exaggerate the evils that have entered the Church through the policies of the Emperor and of the empire. The Church leaders blindly followed the pattern of the empire. The realities of the Church were modelled after the realities of the empire: the genuflection and the kissing of the feet. Thanks to the myth of the Donation of Constantine of honouring the pope with the emperor's honours and all the adornments of an Emperor, the diadem, the phrygium, the shoulder scarf, the purple cloak and the red tunic and the sceptre were taken over by the Church leaders. The pallium, and the stola, the insignia of high officials, made their appearance in the 5th century. The crozier came in Visigothic Spain in the 7th century and in Gaul in the 8th. The Episcopal ring, the tiara, the red cloak and the red shoes, were introduced as early as the 8th century in Spain and Gaul. Titles like Dominus (Lord), "Dom so and so", and "my Lord Bishop" all came from the Empire system. Eminence and Excellency came from the Byzantine court. Under Constantine and after his time, the bishops were given privileges and honours; they were ranked in the Order of the illustri and took their place in the hierarchy of the State. Canon Law More Important? The vocabulary in the Church was influenced by the court: the gospel became a "law"; God is the supreme emperor of the world, and the angels his ministers, Peter and Paul are the princes or senatores mundi - high dignitaries - of the world (Congar: 117). Though claiming to have authority from the Gospels, it was in fact the feudal authority that justified the use of the titles and insignia and the whole system, and the day to day administration of the Church on feudal lines. In order to extricate the Church from subjection to secular powers, Pope Gregory VII wanted to strengthen the power of the papacy; he sought the help of canon law. The struggle between popes and secular princes leads to the understanding of the Church in an extremely juridical way, in terms of authority and powers. With Roland Bandinelli, who became Alexander III (1159-1181), "canon law was firmly established on the pontifical throne." (Congar 1964: 104). In the context of the pope's struggle against Henry IV, Gregory VII spoke of the Church as "ecclesia non est ancilla, sed domina - the Church is not a servant but a mistress" (Congar 1964: 105), while well intentioned in the context, we know the harm it goes on doing in the world. Such a total deviation from the Gospels led a normally gentle St. Bernard to write to his former subordinate Eugenius III (pope from 1145 to 1153): "When the pope, clad in silk, covered with gold and jewels, rides out on his white horse, escorted by soldiers and servants, he looks more like Constantine's successor than St Peter's", and about the bishops he said, that they "looked like young brides on their wedding-day" (Congar 1964: 125). Far Behind Modern States! The modern states have given up what they have borrowed from the Church, but the Church has not rejected what it has borrowed from the state. It is unfortunate. Nowhere is a servant called "Lord, Eminence, Excellency, Holiness", etc., except as a joke or an insult. There is nothing to commend the present practice: special dress that they wear (I am not referring to a simple cassock), the funny hat, the red cap, the rings, the staff, etc., and above all, the titles. Hence all these require a drastic revision and discarding. There is no harm at all in dropping all this special dress, the titles like Reverend, Lord and Eminence - these have to go - they have no right to exist except as a remnant of the Roman Empire, which has nothing to do with the Church of the poor Galilean. The reluctance on the part of the hierarchy to give up this 'pagan' custom and to become 'brothers' to one another is very baffling, to say the least. Some of the Bishops who may read this may remember that during the 2000 year jubilee celebration in Bangalore, where all the Indian Bishops and a few 'dignitaries' from Rome were present, I spoke in the general assembly for five minutes about this. The total silence that followed my intervention was intriguing! I hope, one of the things that would happen in the new millennium is that all the Church authorities, beginning with the bishop of Rome, would revert to Jesus' understanding of authority and its ways of exercising and expressing it. Jesus could be challenged even by a non Jewish woman, but our present leaders may not be questioned. Leadership in the Church is for service as friends, and all the gospels show in clear terms that Jesus' life was one of service and if anyone wishes to follow him, s/he will have to be a servant of all. Obviously the term 'service' is used in the Church, and some of them even have the audacity to call themselves 'servants' but that is service of un-equals, of the high and low, of the 'haves and have-nots'. Jesus meant service as friends, as equals, though with distinct and different functions (Jn 13). Jesus Wanted Titles? Are the bishops to be blamed for this anomaly? Often many of them are ignorant. Once I was in a meeting in Bombay with the Bishops of the Western Region. The question of the titles for the leaders of the Church came up; one of the bishops of happy memory said: "Your Grace, My Lords and Rev. Fathers, you do not know what you are talking about; it is not that we want to be called Lords, etc., but it is what the Lord Jesus wanted" - we all looked at each other and smiled; we did not think we could carry on with men like him, so all kept quiet about the matter. A few years ago in a seminar about priestly formation I had with the Bishops and seminary formation personnel of MP, the question of the titles again came up. After explaining what Jesus wanted, I asked them what prevented the bishops in India taking a decision for the new Millennium that they would not be called Eminences, Graces, Lords, but simply "brother so and so"? They all agreed that there was nothing to prevent them from doing it, but who will bell the cat? Who wants to give up privileges? I further added: we speak to the seminarians and students of theology about priesthood as service, not as honour, prestige and power. Even against young priests there are plenty of complaints that that they are very authoritarian and behave like 'Lords'. Their eyes do not seem to be focused on the Lord Jesus, but on the 'Lords' they serve and obey now and are waiting to become like them, the moment they are ordained. Hence, if a radical change in the understanding of the priesthood is to be effected in the Church, at least in this matter a change from the top is necessary. Lead by Example All Christians belong to "a royal priesthood, a holy nation" (1 Pet. 2.9); the leaders in this community have to represent Jesus who chose to be a servant, have to reveal Jesus as he revealed the Father in his attitudes, choices, compassion and whole life. It is agreed by all that the best way to lead is by example: "Set the Example and the tone". Leading by example is a moral obligation. The leaders have a strong influence on the thoughts and behaviors of their followers – probably much stronger than one imagines. The leaders' behavior is the real performance standard that team members will follow. Hence if we have to give a new ideal (which in fact is the oldest ideal from the NT) to our candidates for the priesthood, it is imperative that the present leaders, the Bishops, including the Bishop of Rome, and priests set the proper example and the desired tone and attitude. The leaders will have to show what they expect the new generations of leaders to become. This great failure raises questions about the Church's right to speak for Jesus and in his name. Only when the Church becomes what Jesus had envisaged it to be, namely, a servant Church, the leaders becoming truly servants and ceasing to be Lords, etc., then the Church regains its authority to speak for God and in God's name. It is true that Vatican II spoke of the Church as a people of God, but we all know how it has been effectively negated in the Church since Vatican II. That concept has been buried and the presumed hierarchical nature gained predominance. On which Authority,Bishops? Jesus was often asked by whose authority he was doing what he was doing and he referred to his Father (Mk 11.27-33). There was a time in the Church when people were not familiar with the Bible, (even the New Testament), as it was in languages which ordinary people did not understand. But now that is not the case; people read the Bible and more especially the New Testament. They now know what Jesus wanted from the leaders in his Church; now they may no more ignore the teaching of Jesus. Could we ask our present leaders to explain to us on whose authority are they carrying on with these titles, and the special dress code, with the topi and the stick? Is it wrong for the community to ask its leaders to justify their practices on the basis of the New Testament? I have quoted above the texts that I see as coming from Jesus, telling us what we may expect from our leaders. Since we do not get what we may rightly expect on the basis of the NT, may we not ask them if they have any other source of authority than the New Testament, and if they have, will they tell us that, so that we can follow them in good faith? When our bishops and other leaders accept that we all make mistakes and are ready to own them up, abandoning all false claims, and return to Jesus' ways they become more credible, the Church will become more humane, more like what Jesus wanted his community to be. The Church has to accept that it erred grievously when it followed the way of the empire instead of that of Jesus. Those who claim to be the direct successors of the Apostles have committed many blunders - not surprising at all. Jesus himself made mistakes and was ignorant of certain things, which was not considered an imperfection in the Son of God. Everybody knows that mistakes have been made in the past and will be made in the future - there is nothing strange in accepting them, and repenting of them, and starting anew. It is much more authentic and credible when the leaders of the Church accept themselves as fallible, which in fact they are, yet trying to follow the path of Jesus, in spite of all their failures. Then the Church will be able to help fallible and weak humans, who would otherwise be intimidated by an infallible Church, and emperor like leaders. Jesus opted to be like us, instead of threatening us with his formidable divinity. The fact that false claims have been made and defended over the centuries is no reason for carrying on with them. Alternatives are possible. It is never too late to revert to the Gospels and Jesus' teachings, especially on leadership in the Church and all become brothers/sisters. (Reference:Congar, Yves (1964): Power and Poverty in the Church, Helicon, Baltimore.) (Note: Writer is founder and dean for many years of Jesuit Regional Theologate in Gujarat. He is a regular invitee as speaker to various theological centres in Europe and USA besides to Indian Bishops' conferences and retreats.)